BEST Calm Mind eBook
$9.97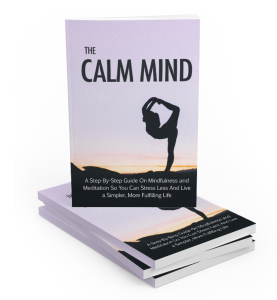 Studies show us that meditation can help to increase alpha and theta brainwaves to help induce states of calm. It can improve symptoms of anxiety and depression, and it can thicken grey matter in the prefrontal cortex to boost focus and creativity. This ebook will guide you through everything you need to know, putting the tools in your hands to use as you need.
You'll learn ..
The different types of mediation and how they differ
How to choose the right kind of meditation for you
The powerful benefits of meditation and simple steps to get started
How to improve your lifestyle and mindset to drive anxiety away
… and so much more.